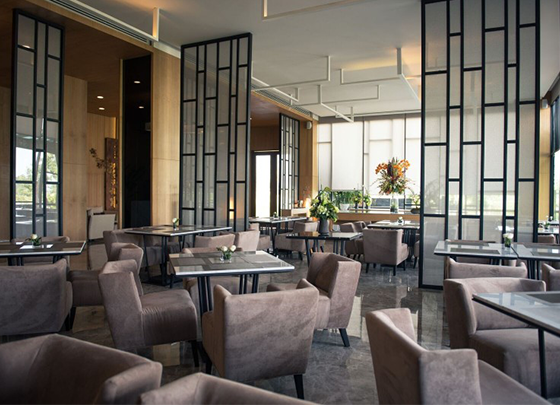 'The Zest' restaurant
'The Zest' serves fresh and delicious Italian dishes, including pizza, pastas, and other signature dishes in a modern stylish and friendly setting.
Open Daily: 11.30-14.30 and 18.30-23.00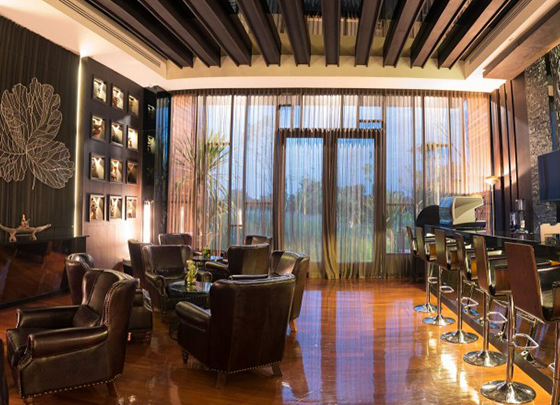 'The Vivace' lounge & wine cellar
The Vivace' lounge offers a place to unwind with cocktails, mocktails and north hill's signature drinks. Relax in the sultry exclusive surrounds and socialise with other guests as you carry on into the night.
Open Daily: 6.30am – 12.00am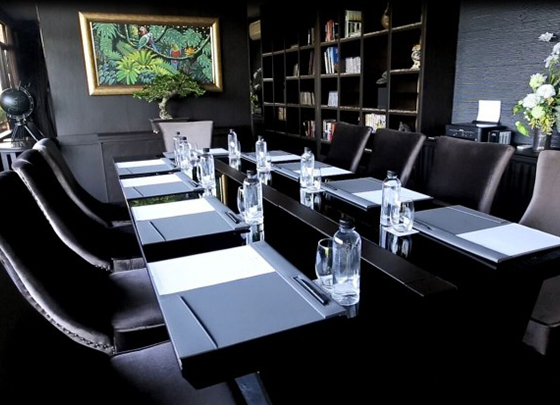 'The Forum' business lounge
'The Forum' is outfitted with desktops and books. Perfect place for you to work and read. 'The Forum' business lounge is your office away from office.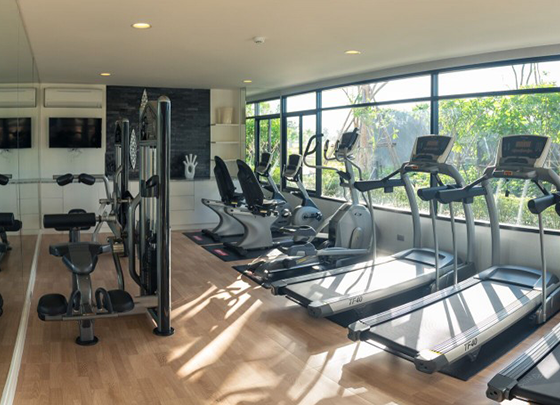 'The Hulk' Fitness centre
For those who prefer to exercise in cooler comfort, our air-conditioned gym features state-of-the-art cardiovascular and weight training equipment. Yoga and free-movement exercise classes are also available upon request.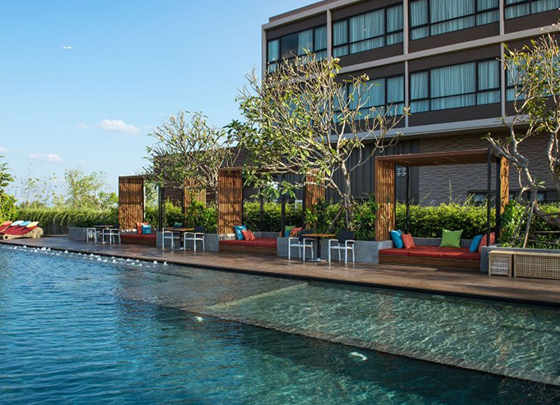 'The Loggia' Pool, Sunken and Amphitheatre Area
'The Loggia' is nestled in the heart of the resort, where the guest can enjoy the spacious pool and Jacuzzi, having a barbeque parties at our sunken, watching the show or reading a book in our amphitheatre. These functions make our resort the perfect place for outdoor activities.
Here guests can enjoy a drink from 'The Vivace' lounge & wine cellar and light meal from our restaurant while lapping up the sunshine on a sun lounge.
Open Daily:7.30am - 10.30pm
'The Veggie' our own organic farm
Enjoy North Hill outdoor
'farm to table experience'
, selecting the fresh organic ingredient and learning the secret recipe with our professional chefs. This experience not only delivers amazing meals in unforgettable setting, but also a chance to harvest and learn how to cook our special recipe.